Kosher Certification Within Our Kitchen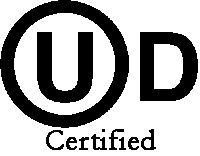 ***WE ARE CURRENTLY NO LONGER KOSHER CERTIFIED***
Our Certification
We handcraft Amy's Gourmet Apples to meet the strict regulations of the Orthodox Union (OU), the world's largest and most widely recognized kosher certification agency. Our kosher kitchens and ingredients allow us to use the trusted OU mark on all of our apple varieties.
Please view our list of Kosher certified products or view our certification.
What is OU
The OU (Orthodox Union) is known as one of the biggest and extensively accepted kosher certification agencies. The OU kosher agency is part of a non-profit organization which was created in 1898 to preserve the top levels sincerity.