What Makes Amy's Award-Winning?
A passion for quality. A taste that's fresh and delicious.
That's the Amy's difference. We use extra fancy jumbo granny smith apples in every luxurious caramel batch we make.
View the size of our caramel apples ›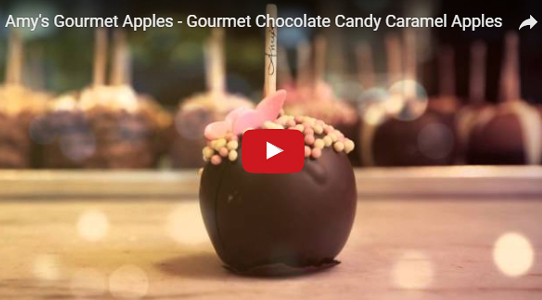 Our caramel is always freshly made by hand in small batches. This uncommon attention to detail gives you a gourmet apple beyond compare. Amy's has been a local retail confectioner since 1996 and has made every effort to continually improve our award-winning quality, freshness, aroma and savoriness. Our art is pure decadence. Our retail store and 19th century open-concept kitchen is located in historic Cedarburg, Wisconsin. Ever since we began to perfect the art of the caramel apple over a decade ago, the world has taken notice. And, the accolades keep coming. We've been featured on the Food Network, HLN/CNN, Epicurious and have been recognized as the "Best Caramel Apple" by the Wall Street Journal.
Read our story ›